7th – 13th February
We were pleased to learn that this week's Children's Mental Wellbeing Week theme was "Growing Together" as this perfectly reflects the work that Ascent Fostering and our carers aspire to achieve with all the children who come into our care.
It's been a really challenging time for children over the last couple of years, with the covid pandemic changing their routines and stability. More time being spent at home has, in some cases put children under an enormous strain and stress, and potential danger. Social Media continues to bring its's own challenges, managing our children's access to disturbing content and images remains a constant battle.
We support our foster carers and children with a number of activities and training that really focuses on growing together. Our Sensory and Nurturing attachments courses are great examples of this, as we give our carers the tools to understand when children are finding situations overwhelming and how they can regulate their behaviour.
We'd like to share "Maria's Story" an example of how we grow with our carers and children.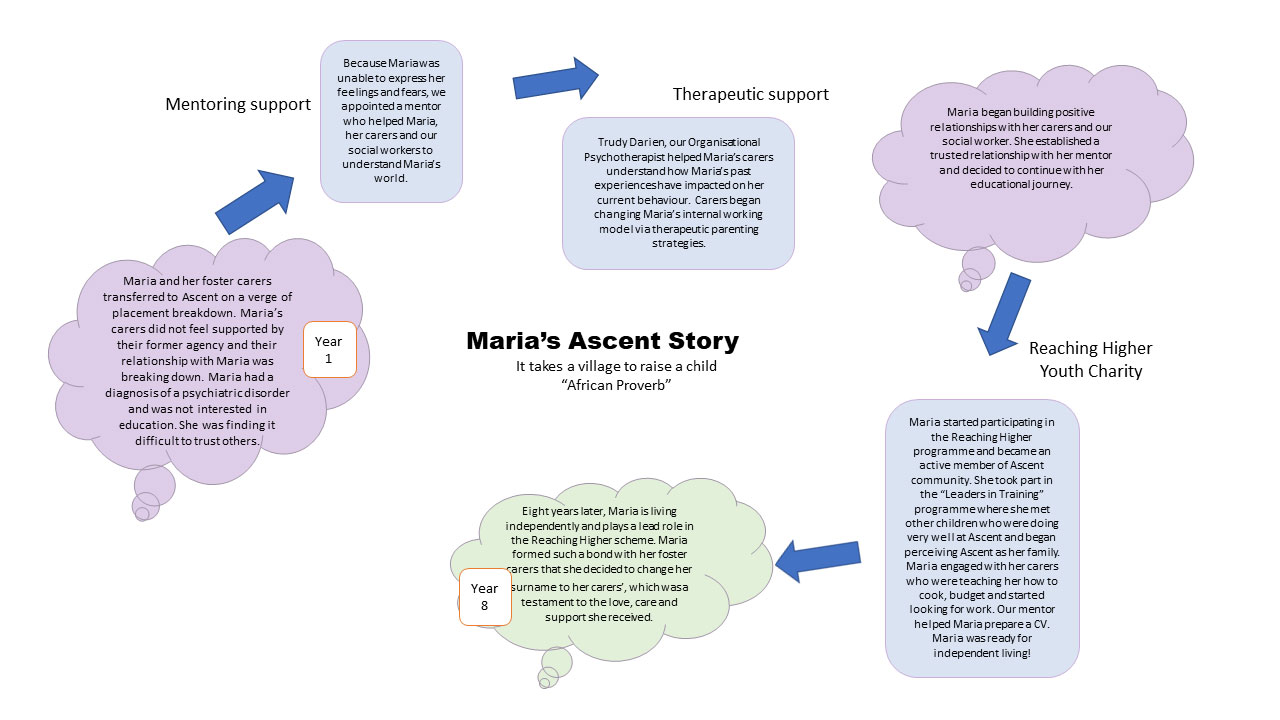 Maria's Story highlights that strong consistent parenting support can have a positive impact on young people. The community is also extremely important in the journey, Ascent is pleased to partner with a local charity Reaching Higher with offers a number of programmes that challenges young people to be leaders of their own lives.
For more information on Children's Mental Wellbeing Week and how you can get involved visit
https://www.childrensmentalhealthweek.org.uk/get-involved/
If you live in South London and would like to find out more about becoming a foster carer and giving children who have had a challenging start in life a safe and loving home, please give us a call on 0203 757 0070 we'd love to hear from you.