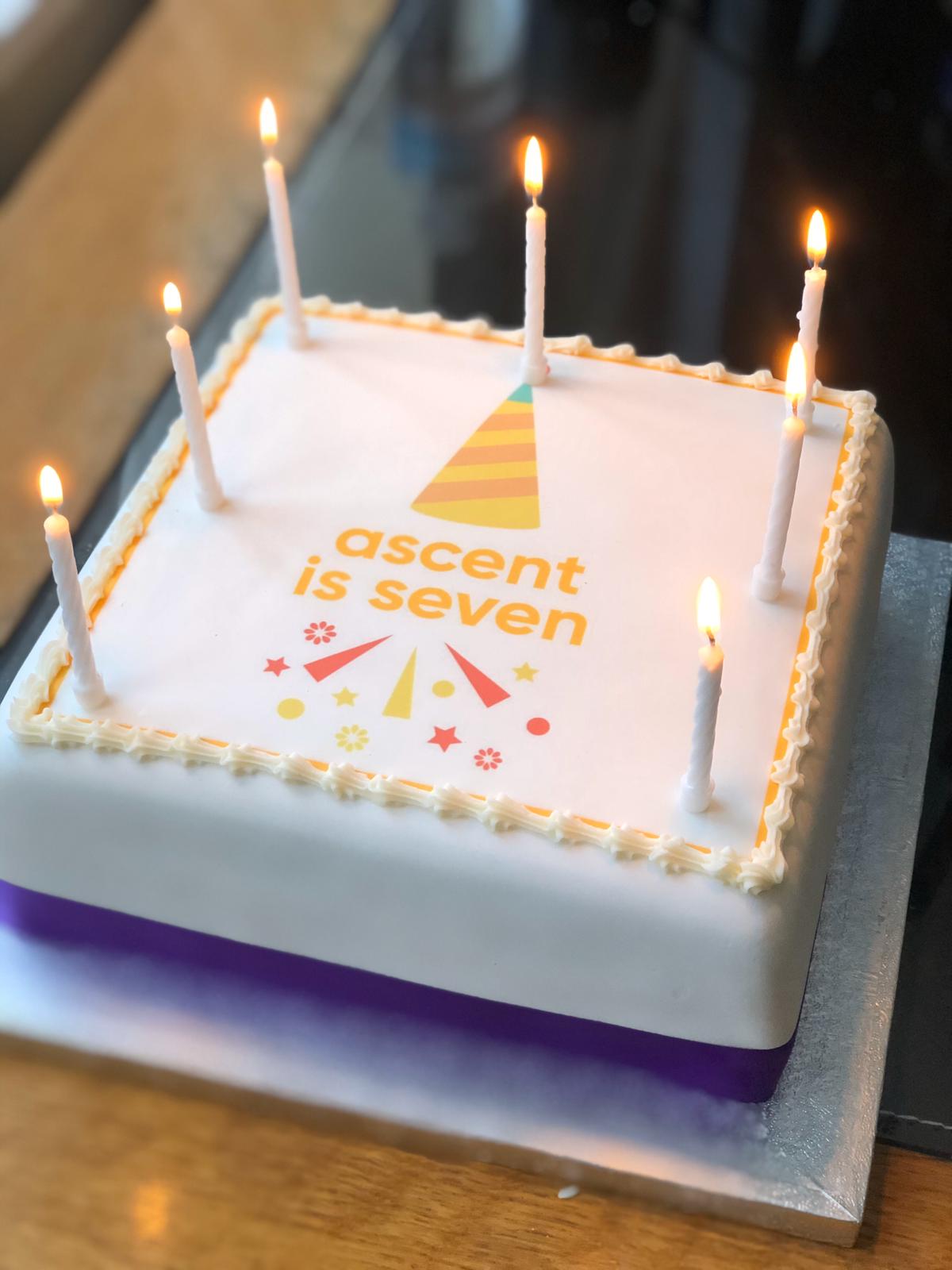 Earlier this year we celebrated our 7th birthday! And although we had to adjust the way we celebrated due to our current circumstances we still made sure that the whole Ascent family was still able to mark this milestone.
Ascent first launched in April 2013, founded by Mark Pomell and Mark Hobbs with the goal for Ascent Fostering Agency to be the leading therapeutic fostering agency in London in-terms of the quality of support, care and outcomes for the young people we look after. To offer foster carers the opportunity to be part of a genuine team, that is committed to learning and developing our skills together.
Over the last 7 years, we have reached some major milestones; receiving fantastic Ofsted reports, winning several awards, seeing our team grow and expand, working with outstanding foster carers, and seeing how our carers have impacted the lives of so many children and young people.
We would have never thought that at the beginning of this journey we would be where we are now and have so many people to thank for helping us get here.
Since 2013 we have;
Increased our team of staff from 3 to 11.
Held over 500 training sessions.
Looked after 158 children and young people.
We began with 4 carers and now have over 30.
Been a finalist in the Investors in People Gold – Award of the Year for Small Companies in the UK 2018.
Awarded an Investors in People in 2015.
3 Ofsted inspections
Received the award for Resilience and Placement Stability to Children from Wandsworth Local Authority.
Check out the special video we created especially for our birthday.
We can't wait to see what the next 7 years hold, cheers to many more!
Love Ascent
To find out more about fostering with us, get in touch with one of our friendly team today.